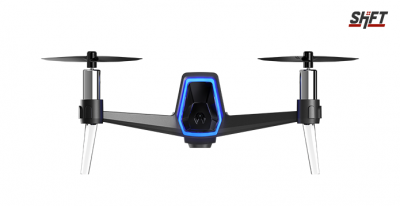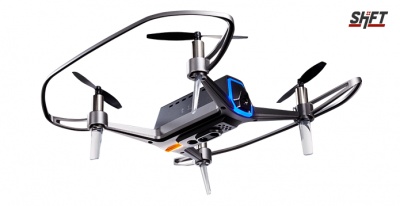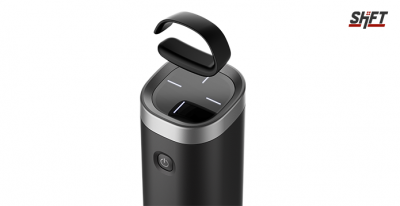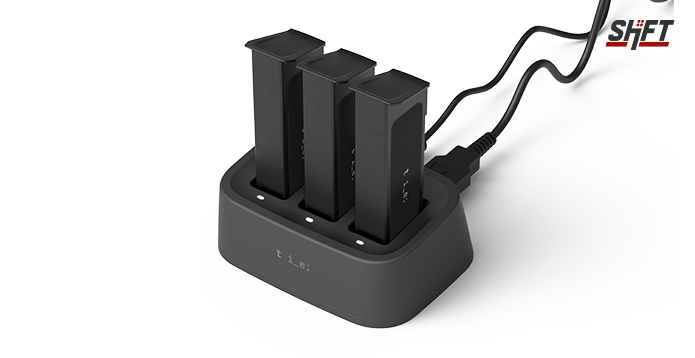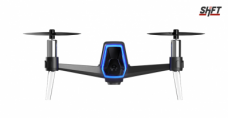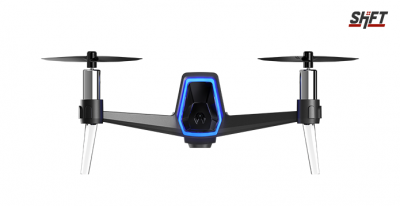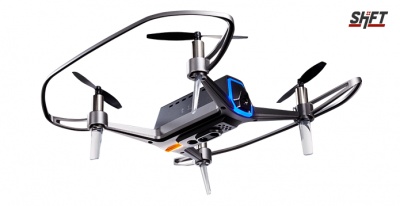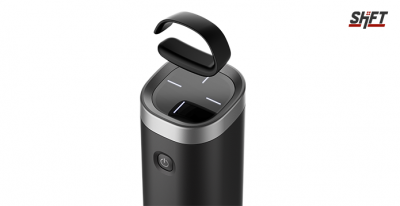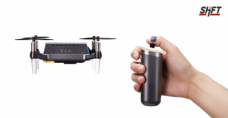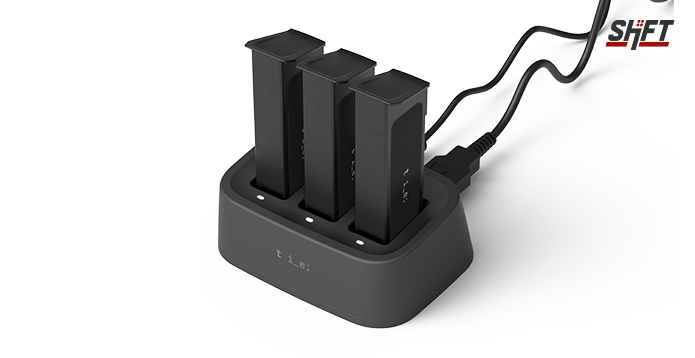 SHIFT RED: Flex Package
Price
US $299
SHIFT RED Flex

SHIFT RED: Flex Components
*Additional batteries available for purchase
Just One Thumb to Handle Your Drone
With the SHIFT RED, you don't need to think about how to fly the drone.
As you effortlessly move your thumb, the drone will follow without hesitation.
Intuitive flight control just reached a whole new level.
Stop thinking and just fly – SHIFT RED
Ultraportable Companion
Take the SHIFT RED wherever your adventure takes you.
Backpacking along your favorite trails, on a weekend trip with your friends,
or even on your daily commute to work. You don't know what a day's adventure awaits you.
Be amazed by the ultraportable, SHIFT RED.
Save the Moments that Matter
Life is short.
Take the SHIFT RED with you on a trip
with your friend, and family and
record the important moments that matter.
SHIFT Racing Party
Race your friends at the park or the playground!
With four different speed settings, you'll be able to reach mind-blowing speeds in no time.
The SHIFT RED is also free of any electronic interference with other drones,
so it will give you a stable experience when racing with your friends, Let's see who wins!
Ideal Path Tracking
SHIFT RED's Tracking feature is beyond a simple 'following'
It recognizes and analysis your dynamic moving and
creates the best creation
Lezero Pilot Mode
Lezero Pilot Mode offers various flight modes for users
to take semi-professional videos and photos.
(8 auto paths embedded)
Orbit
The drone flies in orbit.
Dolly
The drone flies steadily from right to left.
Dolly In
The drone starts far and moves near.
Dolly Out
The drone starts near and moves far.
Following
The drone flies while following the target.
Horizontal Tracking
The drone tracks the target
while in horizontal flight.
Yaw Tracking
The drone performs a yaw rotation
toward the target while flying in position.
Hero
The drone flies while tracking the target,
and orbits once when the target stops.
Specifications
Drone
Weights (with battery) : 93 g
Dimension (W x D x H, without propellers) : 115 x 115 x 57 mm
Dimension (WxDxH, with propellers and protectors) : 194 x 188 x 59 mm
Radio Frequency: 2.4 GHz & 5 GHz Dual Band
Max Distance : 300 m
Max Altitude : 25 m
Flight Time : 13 min. (Max)
Operating Temp. : 0 ~ 40˚C
Streaming Range : 100 m (Max)
Video Streaming : HD 720 p @ 30 fps (Max)
Video Streaming : FHD 1080 p @ 30 fps
Camera Sensor : 5 M CMOS
Lens Shooting Range: 40 cm to ∞
Controller
Weight : 67 g
Demension (WxDxH) : 37 x 39 x 96 mm
Radio Frequency : 2.4 GHz
Control Range : 300 m (Max)
Operation Time : 60 mins. (Max)
Battery : Li-Po, 3.7 V, 300 mAh
DC Input : 5 V, 500 mA

Charger
Model : SFD1CHG
Compatible for :  SHIFT RED (SFD1)
Input Voltage / Current : External Power Supply rated at 5V/2A or above
Compatible Battery : SHIFT RED Drone Battery (SFD1B002)
Compatible Controller : SHIFT RED Controller (SFD1C)
Operating Temperature Range : 5~40˚C
Maximum Output :  5 V/0.5A
Weight : 50g
Charging time : 4 hours to fully charge 3 batteries. 1.5 hours to fully charge the Controller